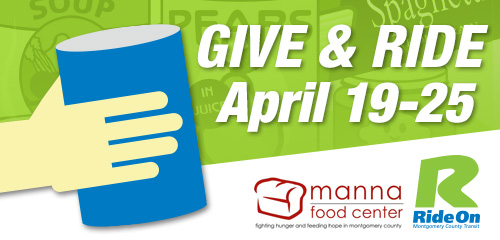 Ride On's Give and Ride community service program will be held this year from
Sunday, April 19 to Saturday, April 25.
Ride On passengers get a free trip by donating non-perishable food or children's food items (plastic containers preferred) right on the bus. All donations go to Manna Food Center and area families. The number of hungry families in need continues to rise.
Donations will support the Smart Sacks program, which helps local children and families on weekends and other times when school-sponsored meals are not available.
Read More
.